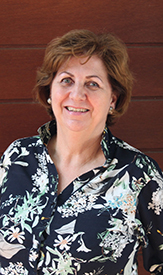 Frances Levey - Head Editor
Frances has been the senior editor under mentorship of Prof David Levey for the past 10 years, and has edited several thousand documents of various kinds including research proposals, dissertations, theses, conference papers, confidential papers from various government departments and confidential documents from private enterprise. Many of these documents were written by clientswho are not English first language speakers, coming from European, African and Middle Eastern countries. The business has an excellent track record of repeat clients.

Frances' educational experience in formal school teaching, community and remedial work and literacy education is part of the background knowledge that she brings to the tasks of editing and dealing with clients. She is registered with the South African Council for Educators, with qualifications from the erstwhile Johannesburg College of Education. She has pending registration as an Associate Member of the Professional Editors' Guild.

Frances majored in English, Art and Biblical Studies for her Senior Primary teaching at the Johannesburg College of Education (SACE Registered).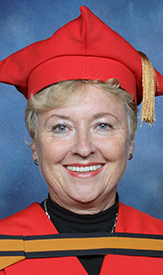 Dr Felicity Horne - Senior Editor
Dr Felicity Horne is a retred Senior Lecturer from the Department of English Studies, UNISA.She holds a B.A. degree from The University of the Witwatersrand, a Transvaal Teachers' Higher Diploma from the Johannesburg College of Educaton, and B.A. (Hons), M.A. and D.Li- et Phil. degrees from UNISA. Her Honours and Master's degrees were both obtained cum laude, and for her Master's dissertaton she was awarded the Chancellor's Prize. She also has a Diploma in Educatonal Linguistcs from Stellenbosch University.

She started her professional career as a high school teacher of English before becoming a lecturer in the English Department at the College of Educaton for Further Training, a positon she held for ten years before she moved to UNISA where she finished her career as a Senior Lecturer. Her teaching of English at tertary level embraced both literature and language studies. She has wri-en a textbook which was prescribed for students doing English as part of their B.Ed degree, supervised postgraduate students up to doctoral level, presented papers at internatonal conferences, had several artcles published in accredited academic journals, and has extensive experience of academic editng. She presently stll has a contract with UNISA which entails the writing and editng of study material and the marking and moderaton of examinations.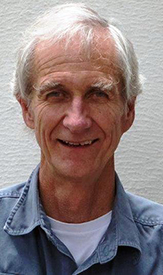 Peter Moodie - Senior Editor
B.Sc. (Rhodes); M.A. (Science Education) King's College, London University

Peter Moodie has an BSc. (Rhodes) and MA in Science Education from King's College London. He has authored or been the principal author of 54 textbooks for science and technology at school level, written or edited policy for the national education department, published research into textbooks and curriculum, and has papers published in peer-reviewed journals. He has a particular interest in the difficulties of academic study through a second language.

He presently has an appointment as a visiting lecturer at the School of Education of the University of the Witwatersrand, and does research in the Physics and Chemistry component of the B.Ed. curriculum.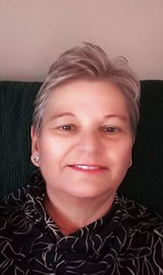 Prof Brigitte Smit - Senior Editor


Brigitte Smit (PhD, MEd Cum Laude, BEd(HONS), BA(Ed), University of Pretoria) currently holds the position of Visiting Professor at the University of Johannesburg, and Assistant Adjunct Professor at the University of Alberta, Canada. Brigitte is a twice National Research Foundation Rated Researcher, a Senior Accredited Professional Trainer of ATLAS.ti, a Member Scholar of the International Institute for Qualitative Methodology, University of Alberta, Canada, and former Research Professor in the Department of Educational Leadership and Management, at the University of South Africa (UNISA). Her research focuses mainly on qualitative research methodology, female leadership and relational ethics.

She serves on nine national and international editorials boards and has published in national and international journals, including Qualitative Inquiry, Studies in Higher Education, and the Australian Educational Researcher. She is a recipient of the 2009 Outstanding Reviewer Award: American Educational Research Journal: Social and Institutional Analysis. In 2015, she received the Research Medal of Honour, from the Education Association of South Africa, and the Leadership in Research Women's Award, from UNISA. She serves as a Co-Editor of the International Journal of Multiple Research Approaches, together with the Editor-in-Chief, Prof Dr Tony Onwuegbuzie and as Editor (Africa) for the International Journal of Qualitative Methods, along with the Editor-in-Chief, Prof Linda Liebenberg.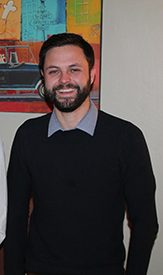 Jonathan Levey – CEO and Owner


DipBME (Distinction)

Jonathan has been Prof David Levey's business partner in Expert English Editors since 2009, and through this the business has continuity. Jonathan will now take up the official role of CEO and looks forward to growing the business, while maintaining the professional standards set by David.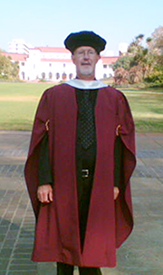 Our late founder and past CEO (DOB 1950 – 2020)
David Levey, our late Founder and past CEO, held a BA Hons, MA and PhD in English Studies, and was an Associate Professor and Research Fellow in that subject at the University of South Africa, where he was Deputy Chair and Acting Chair of Department. He also attained a Diploma in Theology from the Theological Education by Extension College.

Since 1976 he had also edited academic and other material when his full-time job allowed, and in 2007 founded Expert English Editors CC (close corporation), which is still fully registered as a small business with the South African Companies and Intellectual Property Commission. It offers English editing and related value-added services such as technical editing (major formatting). The latter services may be outsourced.

David was a Full Member of the Professional Editors' Guild (membership number LEV001) and a Member of the South African Translators Institute (membership number 100246) and, owing to his long experience as a senior academic, had a very wide general knowledge and a good understanding of what goes into a successful academic document. His team, which he personally trained, undertake editing of any documents, with many clients also coming from the private and public sectors.